Virtual Service Business Success with TeamWorkPM
Calling all Virtual Assistants!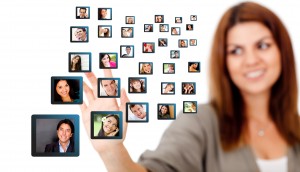 With so many people setting up in business, there has never been a greater demand for your services than there is right now.
Whether you're offering niche technical support, or across-the-board assistance with administration, marketing, design and/or financials; whether you are new to business, a seasoned support professional, or are simply contemplating your business idea, it's crucial that you get your foundation processes and systems right. With the right systems in place, it's easy to manage collaboration with your clients, your team (if you choose to go the multi-VA/team route), and all the key back-office activities for your own business.
If you have been in the industry a while, and you already have an established business, you will likely already have a system (or multiple systems) in place to control the inflow of work requests from your clients and the management of the overall workload between yourself and, where appropriate, your team.
There are a multitude of project management and collaboration systems available, as you will find if you type a few choice words into your search engine.  Free systems, monthly-pay systems, annual-pay systems, online systems, pay-once-and-install-on-your-server systems…  There are many systems that boast a whole host of great features for Virtual Service Providers.  Many of them do what they say on the tin, while others seem to be more decoration than function.
So how do you find the one that works for you?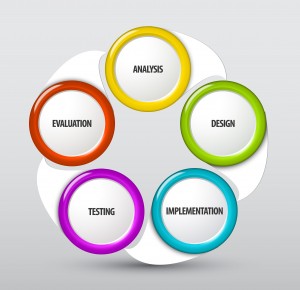 You can spend endless amounts of time signing up for free trial after free trial, but how well can you really test a system without involving your clients and team in the trial? Do they have the spare time to commit to helping out with testing lots of different system models?
At best you spend hours setting up trials, testing scenarios and drawing up your own comparison charts of features, ratings, prices etc.; at worst, you end up going round in circles, without managing to draw any conclusions.
After trialling numerous systems, you finally make a decision: you select the system that offers a list of features most compatible with your requirements.  You then have to painstakingly move your current business practices over to the new system; set up your clients, their current projects and tasks; ensure you tick all the right boxes in the setup process; train your clients and team members on how to use the new system; get their "buy in" to using the system as THE way they work with you… That's one way to do it.
The other way…?
Make use of the hard work that has already been done by someone else, who has been through that whole process before you, and knows exactly what functions you need as a Virtual Service Provider.
Sign up for the "Virtual Service Business Success with TeamWorkPM" training course today, and save yourself all the time and stress associated with finding your new system.
This training course has been put together as a collaboration between Trudy Spikesman of The Cottage Office Ltd, and Joanne Sparkes of Expedio Virtual Assistance Ltd.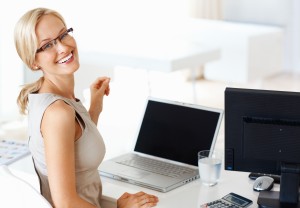 Between us we have decades of experience running our own Virtual Assistance businesses. We've tried countless different systems, and worked with the system developers to try and get a system that provides ALL the functionality needed to run a successful Virtual Services business, to find THE system that gives it all: TeamWork Project Management.
An overview of the system was recently featured on VAProMag, which you can read here.
There is more to successfully running your VA business than just knowing which system to use, however, and that's where this training program really makes the difference.
In this course you will learn:
How to set up TeamWorkPM, including PRECISELY which boxes to tick, which options to select, and which modules to exclude.
How to effectively use each area of functionality to get the best out of the system, and so your clients have the best possible experience using the system to work with you.
How to collaborate with your clients so that you have ultimate control over projects, tasks, and communication, and do not risk losing vital pieces of information in any cracks.
How to manage your team and workloads so that you can be confident that all your delegated activities are being processed correctly, and completed on time.
How to track time and expenses and ensure that client accounts are well-managed from a billing perspective, whether on a project, retainer, or pay-per-hour billing model.
The program incorporates videos, slides, training manuals, crib sheets, and check lists, so you are able to take in the information in a way that fits with your learning and implementation style.

The course doesn't stop there, though.  
As well as recommending THE system, and showing you how to get the best out of it for your business, we are also providing you with training documentation and crib sheets that you can use with your clients and team.  These provide clear, step-by-step instructions on the processes they are to follow to collaborate with you, and how to use the system to fulfil those processes.  These documents are provided white labelled so you can brand them with your own company logo and contact details.
What's more, as a VERY special offer to those of you who recognise the importance of getting the foundations right in your business, if you sign up for the training program BEFORE midnight GMT Saturday 30th June, you will also receive 20 minutes private consultation time with Trudy, to discuss any questions you may have about TeamWorkPM, or best practice processes for your business specifically.

In brief, the Successfully Manage your Virtual Services Business with TeamWorkPM training course gives you:
Step-by-step instructions to get you set up, right down to the boxes to tick, options to select, and modules to exclude.
Training videos, manuals, slides, crib sheets, and check lists to help you understand how to use TeamWorkPM to effectively manage all areas of your business, including collaboration with your clients and team.
Process documentation and crib sheets that you can add your own company branding to, to share with your clients and team.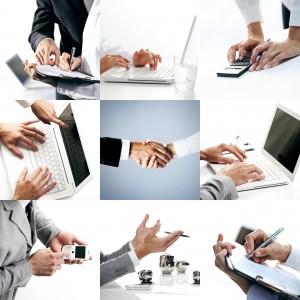 Using TeamWorkPM as the foundation system for your Virtual Services business will not only take away the frustrations of managing multiple systems, and the stress of keeping all relevant task related communication and files together; it will give you control over your entire client base and workload, give you the tools to effectively manage your team, and add to the benefits you can offer your clients in choosing YOU as their service provider.  You can include details of your system and collaboration processes as part of your pitch and marketing materials to set yourself apart from less-organised, poorly-managed, and less technically astute Virtual Service Providers.
Sounds brilliant, right?!
Let us add one more cherry to the top of the cake…
We want to make your life easier.  As a Virtual Service Provider, your philosophy likely falls somewhere in line with that of freeing clients up to do what they do best, by delegating the rest.  That's a principle that you can beneficially apply in your own business, too!
We know systems and processes. It sits right at the heart of our core expertise, and we have oodles of experience in this area, having tried and tested many systems, and fine-tuned the processes over decades of supporting businesses remotely.  We want you to love doing what you do, without the headaches of incomplete systems and processes, and the wasted time that goes hand-in-hand with coping with them. Your time in your business should be for carrying out revenue-generating activities, not trialling, testing, and tidying up around ill-fitting foundations.
To help you get to where you want to be we are making available a very special launch offer to subscribers of VAProMag.  If you are already a subscriber you will have received your special offer discount code in a recent newsletter.  If you are not yet a subscriber, or you missed your coupon, simply enter your details below and we'll get your coupon and registration details out to you right away.
We look forward to working with you,
Trudy and Joanne