One to one personal success coaching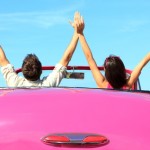 Trudy's one to one coaching programs are designed to be suitable for a wide variety of individuals and small business owners.  The prices are reasonable to suit most pockets, and offer fantastic value for money! Investing as little as a £2.50 per day to create the life you truly desire is surely the best investment you can make!
People spend money on all sorts of things because those possessions and / or activities make them feel good.  How long does that feeling last?  When you invest in coaching support you are investing in:
Gaining a better understanding of yourself, what makes you tick, and what makes you stumble
Getting clear about the vision of what you really want in your life and what you want to remove from it
Learning how to turn a vision into achievable milestones and action steps
Life skills that you can use time and again to make strides forward or obliterate obstacles
One to one personalised unbiased hand holding
External accountability and regular kicks up the backside
When you invest in coaching support you benefit from that investment over and over, and the "feel good factor" lasts and lasts!
Whatever your lifestyle Trudy's programs are designed to be flexible enough to fit around you.  You decide the frequency of sessions.  We work together at the pace you want to work, and that is sustainable and achievable.  While most clients prefer to receive coaching on a fortnightly basis, others choose to fast track their results with weekly sessions. while others find that their current commitments allow them to have monthly sessions (although the latter tend to re-prioritise once the energy and motivation kicks in and their desire for change, and confidence in their success increases).
What are the benefits of one-to-one coaching?
When you sign up to one of Trudy's personal success coaching programs, you are signing up to have an experienced life change professional give you their total dedication and support – holding your hand, spurring you on and giving you a kick up the backside (when it's needed).  That's total commitment from a single individual who understands what it is that you are striving for, cares about the results you want to achieve and who will give you their undivided attention on a dependable and regular basis.
Not only do you get all of this, but you will be taken through processes and techniques that will be applied to you personally and your individual situation.  You will be embedding skills that will set you up for life long achievement.
As well as the personal contact you will have during the scheduled sessions, you will also have unlimited access to Trudy between sessions via email, skype and text, for FREE.
You also have the option to add in "poke" sessions – mini catch up sessions by phone – to check you are on track with your planned actions between sessions.
On top of all that fabulous personal interactive support, when you sign up for one-to-one coaching with Trudy you will also receive regular session material through the post.  This material has been designed to help you get the very best out of your one-to-one sessions and your overall life change program.  As well as keeping you on track, this material will provide a valuable record of your adventure from your starting point – through to the realisation of your goals.  You will also receive a binder to keep all of this fantastic material together.
What will we cover during the sessions?
During your sessions with Trudy, you will be supported to:
Take stock of where you are now and understand what's going on in each area of your life
Determine what areas need improvement
Define 1-3 truly inspirational goals that will make a REAL difference to your life
Create a workable plan of action to take your goals from paper to reality
Set weekly / fortnightly actions to keep you moving in the right direction, bringing your goals even closer
Stay focused and motivated
Tackle any "road blocks" as they may arise
Create and maintain energy and enthusiam in life
Develop your own understanding of yourself and the world around you
Discover your purpose
Set the path for on-going progression on an ever upwards spiral of success!
If you want to be the type of person who MAKES THINGS HAPPEN – take the first step toward the life you desire, and call Trudy – today on 07977 739358.