The Mindset For Success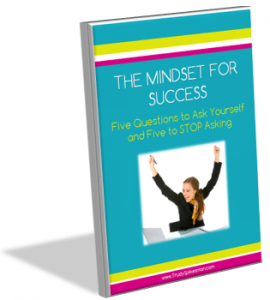 The questions we ask ourselves, and the way we frame them – drive our thinking and behaviour. This 13 page PDF pin points five questions to start asking right away, and five to banish immediately.

Contents:
Intro
Five Questions to Start Asking:
What are my highest value
What is the one thing I could do today to move myself forward?
What is blocking me right now?
What would happen if I didn't do this task?
Will this matter five days from now? Five weeks? Five years?
Five Questions to Stop Asking:
How can I make so and so do such and such
Whose fault is it?
What's wrong with me?
How can I do this faster?
Do I really have to ___?
Conclusion