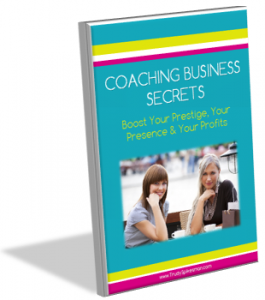 Becoming a coach should be a natural extension of the existing services for any entrepreneur. It can boost your prestige, your presence – and your profits.  This 13 page PDF will take you through five essential steps in setting up to adding coaching to your business.  Also includes a simple checklist for you to work through.

Contents:
Intro
The Five Steps:
Determine your style
Choosing your coaching model
Checking the essentials
Monetize your coaching … effectively
Deciding what to charge
Conclusion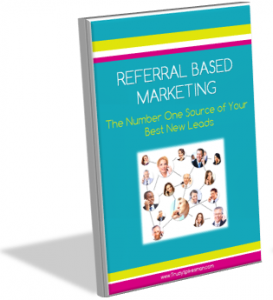 Whether you're a self-employed dog-walker, an online business coach, a direct sales
consultant, or a multi-million-pound purveyor of electronic gadgets (Apple, anyone?)
the number-one source of your best new leads is through referrals.
This 14 page PDF takes you through 10 Referral Fire Starter Tips to really get the very best results from referral based marketing.

Contents
Intro
Referral Fire Starter Tips:
Ask!
Set Up a Successful Process
Reward the Referrer
Give Great Service
Gather Customer Testimonials
Market Your Program Creatively
Make It Easy for Referrers
Moving It Forward
Troubleshooting
What NOT to Do
Conclusion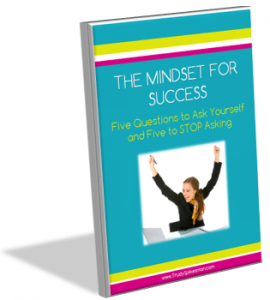 The questions we ask ourselves, and the way we frame them – drive our thinking and behaviour. This 13 page PDF pin points five questions to start asking right away, and five to banish immediately.

Contents:
Intro
Five Questions to Start Asking:
What are my highest value
What is the one thing I could do today to move myself forward?
What is blocking me right now?
What would happen if I didn't do this task?
Will this matter five days from now? Five weeks? Five years?
Five Questions to Stop Asking:
How can I make so and so do such and such
Whose fault is it?
What's wrong with me?
How can I do this faster?
Do I really have to ___?
Conclusion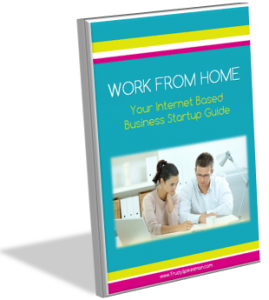 This 23 page PDF provides the information you need to help you make a well informed decision as to whether working at home online could work for you, and if so – how to setup.  Includes action plan and checklist.

Contents
Why an internet business
Business ideas
Finding work
The basics of operation
Outsourcing
Tools you will need
Setting up online
Conclusion
Action Plan
Checklist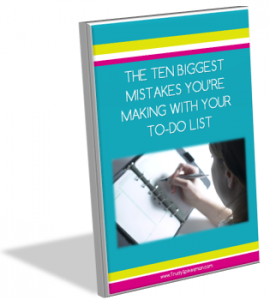 This 13 page PDF discusses the ten biggest mistakes you're quite likely making with your to-do list, and how to avoid them – so that you can take charge of your day, and make the most of this extremely valuable tool.

Contents:
Intro
Ten Common Mistakes
Thinking There's One "Right" System
Putting Too Many Things on Your List
Not Prioritizing
Not Following Your List
Becoming Tied to Your List
Listing Tasks Instead of Projects
Being Productive Instead of Effective
Making One To-Do List
Not learning from your list
Not Making the List the Night Before
Conclusion