What do you REALLY intend to do?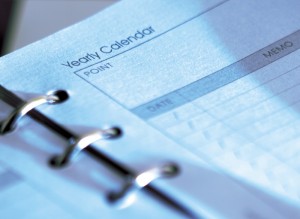 A fresh new year and millions of people around the world embarking on their individual paths of great intentions. It's a familiar pattern, one that you and I have probably been involved in many times.  It makes me shudder a little to think how many valuable hours of life are wasted on this activity every year!
You know the drill, and believe me it's one I've been guilty of many a time in the past, you take a fresh piece of paper or open a new document on your computer, and you start to list down all the great things you intend to do over the coming year.  If you're like me you could probably spend ALL year writing that list, tweaking it, rewriting it, adding deadlines, changing deadlines, prioritizing and reprioritising.  You may be someone who has grand business or career intentions, or your intentions may be of a personal nature.  They may be related to finance, health, relationships, business or any other area of life.  The question is – what happens next?
I'm a bit of a list addict.  I really could spend my entire day listing all the things I need to, should do, want to do.  All the things I would love to have, learn, read, see, experience, even all the things that other people should have on the their lists! For the list addict it's almost as though writing the list gives you a sense that it's all done.  How crazy is that?!  The fact of the matter is this – if you want to achieve ANYTHING at all in the coming year … you need to take action! Yes, writing down your goals is an important exercise – but it needs to happen in conjunction with planning and TAKING the next step!
"Good intentions are not good enough… ultimately we are measured by our actions."  Source Unknown
In my role as a coach I have been amazed by the number of people who have come to me,  who in actual fact have zero intention of making change in their lives or taking the next step.  So many people who want to spend time each week talking through all the excuses they have for not moving forward in their lives and who seem to have some twisted idea that by telling someone about all the things they INTEND to do – over and over – that their life will somehow just magically change.
I do understand that people – all people – have personal blockages and we are all capable of sabotaging our own success
, I wouldn't be a successful coach without understanding that and working with people to identify and overcome those genuine issues.  The key thing is this – when you are sat with your sheet of paper or fresh document ready to start setting your intentions for the year – think about how committed you really are to that goal.  Do you REALLY want to achieve it? Does it give you goose bumps or butterflies when you visualize yourself having achieved that success?  Are you TRULY willing to do whatever it takes to make it happen – even when that means being out of your comfort zone or even feeling some level of pain? If you can answer "yes" to those questions … then that goal is worthy of being on your list for 2012. Write it down, write down WHEN you will achieve it by, WHY you want to achieve it and also the very FIRST ACTION that you will take TODAY to get the ball rolling toward making sure it happens.
I would love to hear about your goals for 2012 – the REAL ones!  Come and connect with me on Facebook or Twitter and let me know what you will be making happen this year.  Email me today my2012@trudyspikesman.com and I will send you a F*R*E*E* goals commitment sheet. You can also find a complete Life & Goals planner over at www.FizzyMilkJelly.co.uk