Propel your business forward in 2012
… with a little help from a friend.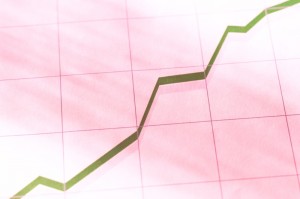 As we are fast approaching a new year (we have reviewed our prior year performance against our goals, and we have set our new targets for the year ahead) if we haven't already done so, it's time to start getting specific about how we are going to achieve those goals.  What are the specific actions steps we are going to take? When are we going to complete them by?  What are we going to do ourselves?  Who will we collaborate with to get the rest done?
Collaborate with others?  Yes that's right.  Believe it or not … just because you have goals that you have set for yourself – it doesn't mean you need to tick of every action step along the way having completed it personally.
This is, infact, a strange one for me.  I'm a bit of a control freak – and yet I run a business admin support company (a team of virtual assistants).  Daily I work with business owners and instill in them the confidence to delegate the grunt of their work to me (and my team), while I myself have the hardest time asking for help!  This year I've taken the bull by the horns and have brought on a personal assistant of my own.  I'm involved in a lot of things and it just doesn't make sense for me to keep trying to do all my own business development myself.
Where was I headed with this? Oh yes, two things come from this:
1 – I can hand on heart say that ANYONE can let go and ask for help with the activities that they should no longer be doing themselves in their business – I can say that because even I can do it (ok so my hands are a little shaky as I type this, but I know I can trust my assistant to do an amazing job).
2 – I now have more capacity to be doing the things I should really be doing, the things I am truly skilled in personally and that I LOVE doing.
It's widely understood that internet and social media marketing can be instrumental in the growth of a business, in building relationships and exposing your products and services to a wider audience.  The issues for many are that they don't really understand it, don't have the time to implement it and it costs money (and as a highly valuable professional service it can cost a lot of money – which many business owners just don't have right now).
I am business owner myself, and I have been through similar struggles – balancing cash available with the benefits that will come from investing in good quality support.  I know how tough it can be, and I am very grateful to everyone who supported me through those difficult – and also defining – moments.
With that in mind I would like to extend the hand of support to those of you who are in this situation yourself right now.  If you need assistance determining the right online strategy for your business, and in implementing the actions that will help to propel your business forward in 2012, you will be pleased to hear that I am making a very special package available to you.
For just 5 business owners – the first 5 to contact me and accept this offer – I have put together a smaller version of my monthly packages to enable you to take advantage of my expertise and get help building your business online for just £147 per month.
Here is what you will get for that £147 per month (with a 3 month minimum commitment):
Customized Online Marketing Strategy
Monthly 30-min status update session
Basic setup of Facebook Page, Twitter & LinkedIn profile
1-2 posts per day on Facebook & Twitter
2 article submissions per month (content to be provided by you)
Accepting friend requests on Facebook
Following back on Twitter
1 hour per week dedicated to building connections on Facebook, Twitter and LinkedIn
Please contact me today to take advantage of this remarkable offer.  We will not be repeating an offer like this anytime soon.  There really are just 5 places available!
If you know of anyone else who would benefit from this opportunity, please forward this information to your connections and network.
Contact me at my2012@TrudySpikesman.com if you would like to get started or have any questions.  Let's get you set up to propel your business forward into 2012!